JOBR Tech: Your Trusted Plastic Injection Molding Manufacturer
Release Time:27 / 09 / 2023
Author: JOBR
Introduction
In a world that thrives on efficiency and precision, businesses continually search for methods that deliver optimal results with minimal investment. Regarding high-quality plastic injection molding, JOBR Tech is a trusted manufacturer. As a professional plastic injection molding manufacturer, we have the expertise and rapid tool capabilities, we deliver detailed and customized parts quickly and efficiently. Our advanced plastic injection molding technology enables us to work with a diverse range of materials and finishes, catering to the specific needs of any industry or application. Choosing us is choosing a quality plastic injection molding manufacturer.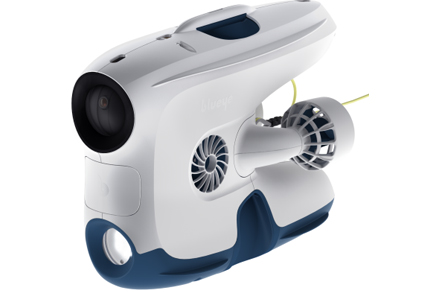 Expanded Injection Molding Options
In addition to our essential plastic injection molding services, JOBR Tech offers two additional variants of the process: overmolding and insert molding. These options provide added versatility and are particularly useful in specific situations.
Overmolding: Enhancing Functionality and Durability
Our overmolding process utilizes plastic injection molding to create parts from multiple materials. We achieve chemically bonded parts with exceptional functionality and durability by adding an injection-molded material layer over an existing workpiece. Overmolding offers cost-effective solutions compared to other manufacturing approaches that involve creating and assembling parts separately. It can also be employed to build layered elements or provide a resilient outer layer to existing plastic components and tools. A typical example of an over-molded product is a toothbrush featuring a solid plastic body with a rubberized grip.
Insert Molding: Versatility and Integration
Insert molding, similar to overmolding, allows for incorporating diverse materials. However, in insert molding, the substrate is not limited to plastic and can include pre-fabricated metal parts. This process often adds a plastic coating to metal components, expanding their functionality and versatility. Insert molding enables the creation of products that seamlessly integrate metal and plastic, such as handheld tools with metal blades partially housed within plastic handles. Additionally, it is widely employed in producing items with built-in bushings, clips, and fasteners.
End-to-End Services and Expertise
JOBR Tech is equipped with advanced mold technology and strong manufacturing engineering capabilities. Our professional technical experts comprise a dedicated management team that ensures excellence throughout production. We offer comprehensive end-to-end services from part development and mold design to injection molding, assembly, packaging, and delivery. With extensive experience in custom production using engineering materials like PEEK, PPSU, PBT, LCP, and more, we tailor our solutions to meet the specific requirements of your injection molding projects.
Conclusion
Plastic injection molding is a versatile and efficient manufacturing process, and JOBR Tech is your trusted partner for your plastic injection molding needs. Our commitment to delivering precision, efficiency, and a wide range of material options makes us a leading plastic injection molding manufacturer. From basic injection molding to overmolding and insert molding, we provide expanded opportunities to enhance functionality and meet diverse application requirements. Partner with JOBR Tech and experience the quality and reliability of our plastic injection molding services. Contact us today to discuss your project and unlock the full potential of your plastic manufacturing endeavors.