Discover JOBR Tech's Injection Mould Manufacturing Capabilities
Release Time:08 / 10 / 2023
Author: JOBR
Introduction
When it comes to injection mould manufacturing, JOBR Tech stands out as a leading provider of innovative solutions. With our unwavering commitment to precision engineering and cutting-edge technologies, we empower businesses to achieve exceptional results. Discover how JOBR Tech revolutionizes the manufacturing landscape with its expertise in injection mould manufacturing.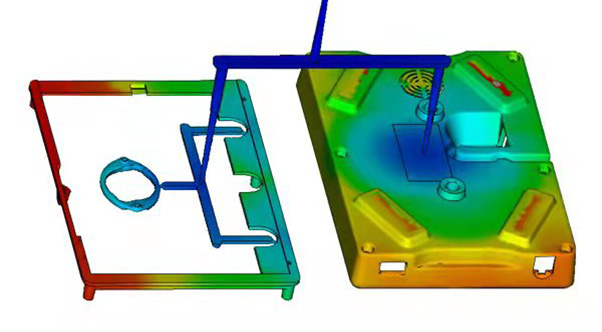 Well-established production process
The production process at JOBR Tech encompasses a range of advanced techniques and methodologies to ensure optimal results. It begins with Design for Manufacturability (DFM), where our expert team collaborates closely with clients to optimize part designs for efficient manufacturing. We employ Moldflow analysis to simulate and optimize the injection moulding process, ensuring optimal filling, cooling, and ejection of the parts. Our Computerized Maintenance Management System (CMMS) ensures efficient maintenance and upkeep of equipment, minimizing downtime. Additionally, our electrode process enables the creation of intricate features and precise details in the moulds. The assembly stage involves the skillful integration of components, ensuring seamless functionality. Prior to production, we conduct thorough trial runs to fine-tune the process and performance of the moulds.
Specific services Injection Mould Manufacturing
Precision Engineering for Superior Quality: JOBR Tech's injection mold manufacturing process is driven by a meticulous approach to precision engineering. Our advanced machinery and skilled technicians work harmoniously to produce parts that meet the tightest tolerances and exceed quality expectations. We focus on accuracy and consistency, delivering exceptional quality and reliable products.
Advanced Technologies for Enhanced Efficiency: Embracing cutting-edge technologies, JOBR Tech optimizes the injection mold manufacturing process for maximum efficiency. From computer-aided design (CAD) and simulation software to automated production systems, we leverage innovation to streamline operations, reduce cycle times, and minimize waste. Our commitment to efficiency ensures that your projects are delivered on time and within budget.
Customization for Unique Requirements: We understand that every project has unique requirements. With JOBR Tech, you can expect a personalized approach to injection mold manufacturing. Our team works closely with you to understand your needs, offering tailored solutions that address your challenges and bring your vision to life. From material selection to design optimization, we are committed to creating custom solutions that meet your specifications.
Quality Assurance and Compliance: At JOBR Tech, quality is non-negotiable. We adhere to rigorous quality control processes throughout the injection mould manufacturing process, ensuring that each component meets the highest industry standards. Our commitment to quality assurance and compliance guarantees that you receive products of exceptional quality, reliability, and durability.
Conclusion
Experience the JOBR Tech difference in injection mould manufacturing. With our precision engineering, advanced technologies, and commitment to customization, we are your trusted partner for achieving excellence in the manufacturing process. Contact JOBR Tech today to unlock the full potential of your projects and elevate your injection mould manufacturing capabilities.