Custom Plastic Injection Molding Services: Unleash Innovation with JOBR Tech
Release Time:07 / 10 / 2023
Author: JOBR
Introduction
Under the competitive environment, it is your premier destination for exceptional custom plastic injection molding services. As a provider in the industry, we specialize in providing tailored solutions that empower you to bring your unique ideas to life. With our comprehensive production process, including DFM, Moldflow analysis, 3D design, assembly, trial run, and more, we offer a wide range of engineering and design services to ensure the success of your projects. At JOBR Tech, we prioritize customization, allowing you to choose from thousands of plastic options with diverse mechanical and cosmetic properties. Let us be your trusted partner in turning your vision into reality.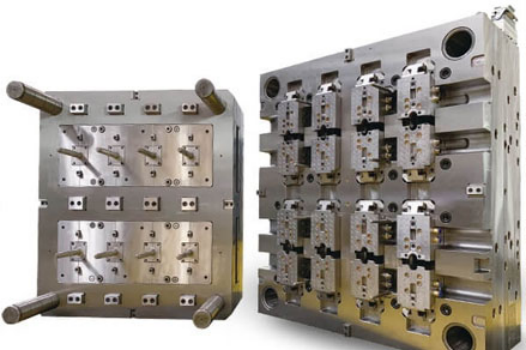 Unlocking the Advantages of Plastic Injection Molding Services
Extensive Material Selection: JOBR Tech offers a vast array of plastic materials, allowing you to select the perfect option for your project. With thousands of choices, you can find plastics with mechanical and cosmetic properties that align precisely with your requirements.
Scalability and Efficiency: Our injection molding process produces hundreds of thousands of moldings from a single mold. This scalability ensures cost-effective manufacturing for high-volume production runs, saving time and resources.
Comprehensive Engineering and Design Services Product
Design Assistance: JOBR Tech offers expert guidance and support in product design to help you optimize your concepts for injection molding. Our experienced team is dedicated to collaborating with you to achieve the best results.
Design for Manufacturability (DFM): With our DFM services, we analyze your plan to identify potential issues that may affect the manufacturing process. By addressing these concerns early on, we minimize tooling costs and streamline production, ensuring efficiency and cost-effectiveness.
Mold Flow Analysis and Detailed Injection Mold Design: Using industry-standard software such as UG, Proe, and Solidworks, we provide mold flow analysis and detailed injection mold designs. This allows us to optimize the mold design for enhanced performance and productivity.
Proficiency in Industry Standards: At JOBR Tech, we are well-versed in recognized standards such as HASCO and DME. Our expertise in adhering to these standards ensures precision, compatibility, and seamless integration throughout manufacturing.
Conclusion
At JOBR Tech, we are dedicated to being your reliable ally when it comes to custom plastic injection molding services. Our unwavering commitment to tailoring solutions, offering a wide range of materials, and providing comprehensive engineering and design services enables us to empower you in bringing your unique concepts to life. Take advantage of our vast expertise, cutting-edge technologies, and adherence to industry standards. Get in touch with JOBR Tech today to embark on a collaborative journey that fosters innovation and ensures excellence in your plastic injection molding projects.